Stainless Steel Welded/erw Pipes Suplier In India, Stainless Steel Welded Tubes, Large Diameter SS Pipes
Suppliers Of Welded Stainless Steel Pipes, Ss304/304l Erw SS Tubes, Stainless Steel 316l Stainless Steel Welded Pipes
100% X-ray Welded Stainless Steel Pipes, Stainless Steel Welded Pipes – Astm A312 Tp304/304l, 316/316l, Duplex
Stainless Steel Welded Pipes Distributor, Stainless Steel Welded Tubes Supplier in India, SS Welded Tubing Stockholder in India, SS 321H Welded Pipes, SS 316L Welded Pipes, Dupex Stainless Steel Welded Pipes, SS 304L Welded Pipes, Welded Tubing Exporter, Stainless Steel Welded Pipes Suppliers, Large Diameter Stainless Steel Welded Pipes, High Quality Stainless Steel Welded Tubing, Stainless Steel Welded Pipes Exporter in India, Stainless Steel Welded Tubes for Refineries, SS Welded Tubing for Pharmaceutical Industry, Stainless Steel Welded Hollow Sections, Welded Stainless Steel Square Pipes, Stainless Steel Rectangular ERW Pipes
Buy High Quality Stainless Steel Welded Pipes, SS Welded/ERW Tubes! Call Us Now +919821125711 Mail Us sales@Bhagwati Steelage.in
Special Sizes or Non Standard Size Stainless Steel WeldedPipes, SS ERW Pipes Available on Request
Stainless Steel Welded Pipes, SS ERW Tubes Supplier in India – SS 304, SS 304L, SS 316L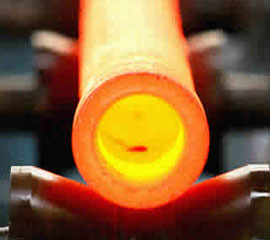 We are the Approved Suppliers and wanders' of HPCL , IFFCO, NRL Limited , Torrent Power since 10 Decade.
An ISO 9001:2008 Certified Company, Bhagwati Steelage Industries is India's leading stockholder and supplier of stainless steel welded pipes, stainless steel welded tubes, and stainless steel erw pipes. Our extensive stock of stainless steel welded pipes comprises of pipes and tubes in SS 304, SS304L and SS316L in a size range of 6 NB (1⁄8") to 600 NB (24") in SCH 10, SCH 40, SCH 80, and Custom Sizes.
World's Leading Manufacturers: Bhagwati Steelage, European Origin, US Origin, Japanese Origin, Korean Origin, Asian Origin
Supplier: Bhagwati Steelage Industries
Model: 1/8 inch NB, OD to 48 inch NB, OD
$0.01 New
10,000 sqft, Navi Mumbai, Kalamboli
Ready Stock Available

Stainless Steel Welded ERW Pipes
100 ton
Bhagwati Steelage Industries (Pipe & Tubes Division) is one of the most trusted suppliers of stainless steel welded pipes, welded stainless steel tubes, and welded stainless steel instrumentation tubing in a number of standard sizes and grades. Our stock of stainless steel welded pipes and stainless steel welded tubes primarily consist of the austenitic grades of stainless steel  including 201, 202, 304, 304L, 316, 316L, 321, 321H, 347, 347H and 310S in annealed and pickled, bright annealed, mill finish and polished conditions.
The product range covers from OD 6mm to 609.6mm, Thickness 0.5 mm to 20.00 mm. As one of the leading suppliers of stainless steel welded pipes in India, Bhagwati Steelage specialises in offering hard to find sizes in stainless steel welded pipes for applications in the oil and gas, petrochemical, pharmaceutical, food processing, and chemical industries.
In order to ensure quality and traceability Bhagwati Steelage offers stainless steel welded pipes and stainless steel welded tubes with NABL approved lab test reports, PMI reports, EN-10204.3.1 mill test certificates and 3.2 certification issued by a third party inspection agency. 100% Ray welded reports would be provided for large diameter of custom size fabricated pipes.
We can offer custom size stainless steel welded pipes, in addition to stainless steel welded tubes in round, square, and rectangular forms Supplier in compliance with international standards of quality and safety. Custom size stainless steel welded pipes can be Supplier and supplied within 2 to 3 weeks. All stainless steel welded pipe products can be cut to size as per customer requirements.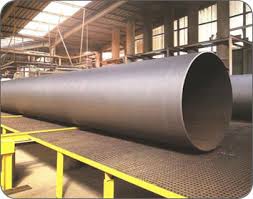 Applications Of Stainless Steel Welded Pipes, Stainless Steel Welded Tubes, Welded Tubing
Heat Exchangers, Condensers, Evaporators, Heating Coils, Digesters, Fluid Piping
Sugar Mills, Dairies, Breweries, Food Processing
Pharmaceuticals, Chemicals, Petrol Chemicals,
Power Plants
Paper & Pulp Supplier
Textile Industries
Automobile Exhaust Pipes
General Engineering Industries
Hospital and Kitchen Equipment
Furniture and Interior Decoration
Product reliability and performance has made Bhagwati Steelage Industries a leading exporter and distributor of stainless steel welded pipes, stainless steel welded tubes and welded stainless steel tubing in India and international markets such as UAE, Bahrain, Indonesia, Malaysia, Mexico, Chile, Brazil, Peru, Nigeria, Kuwait, Jordan, Thailand (Bangkok), Venezuela, Iran, Germany, UK, Canada, Russia, Turkey, Australia, New Zealand, Sri Lanka, Vietnam, South Africa, Kazakhstan, Saudi Arabia.
Our products are supplied to all major Industrial areas and cities in India such as Mumbai, Delhi, Bangalore, Hyderabad, Ahmedabad, Chennai, Kolkata, Surat, Pune, Nagpur, Indore, Thane, Bhopal, Visakhapatnam, Vadodra, Nashik, Faridabad, Rajkot, Aurangabad, Ranchi, Coimbatore, Raipur, Mysore, Bhubaneswar, Salem, Bhilai, Bhiwandi, Bikaner, Mangalore, Kochi (Cochin), Bhavnagar, Tirupur, Ankleshwar, Assam, Siliguri, Jamshedpur, Warangal, Nellore, Agartala and Thoothukudi.
Our high quality steel pipes, good customer service, and in house pipes and tubes processing capabilities have made us one of the emerging suppliers for stainless steel welded pipes, stainless steel welded tubes and stainless steel welded tubing in Middle East such as including Bahrain, Cyprus, Egypt, Iran, Iraq, Israel, Jordan, Kuwait, Lebanon, Oman, Palestine, Qatar, Saudi Arabia, Syria, Turkey, United Arab Emirates and Yemen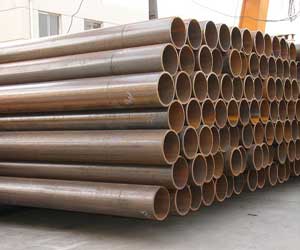 Stainless Steel Welded Tubes, SS Welded/ERW Pipes, Welded Square Tubes Production Range And Specifications
Specifications: ASTM A312, ASTM A249, ASTM A213, ASTM A268, ASTM A269, ASTM A270, ASTM A778
Type:  As Welded, EFW, ERW
Grades: 304, 304L, 304H, 321H, 321, 316, 316L, 316Ti, 310S, 347, 347H, UNS31803 Duplex
Size: 1/8" NB to 36" NB, 1/4" OD to 36" OD sizes stainless steel welded tubes also available
Length: Up to 6 meters, custom cut lengths
Thickness: 1mm to 20mm, SCH 5/5S, 10/10S, 20/20S, 40/40S, 80/80S, 120/120S, 160/160S as per ANSI B36.19/36.10
Finish: No.1 Pickled Finish, No.4 finish, BA Finish, Electropolished Welded Pipes,
Delivery Condition: Hot Finish, Cold Finish, Bright Annealed, Polished, Annealed and Pickled, Passivated, Stress Relived, As Welded, Welded & Externally Polished, Welded Annealed & Pickled, Welded Cold Drawn Annealed & Pickled, Welded Cold Drawn Annealed Pickled & Externally Polished
Products: ASTM A312 304 Stainless Steel Welded Pipes, ASTM A312 316L Stainless Steel Welded Pipes, SS 304 Welded Tubes, SS304L Welded Tubing, SS 316 Welded Tubes, SS316L Welded Pipes, Duplex Welded Tubes, SS 904L Welded Tubes, SS310S Welded Tubes, SS 317L Welded Pipes, UNS31803 Duplex Stainless Steel Welded Pipes
Test Reports: PMI Test Reports, EN 10204 3.1 Certificate, NABL Approved Lab Report on Chemical and Mechanical Properties, NDT or Other Test Reports, 100% X-Ray Welding Report